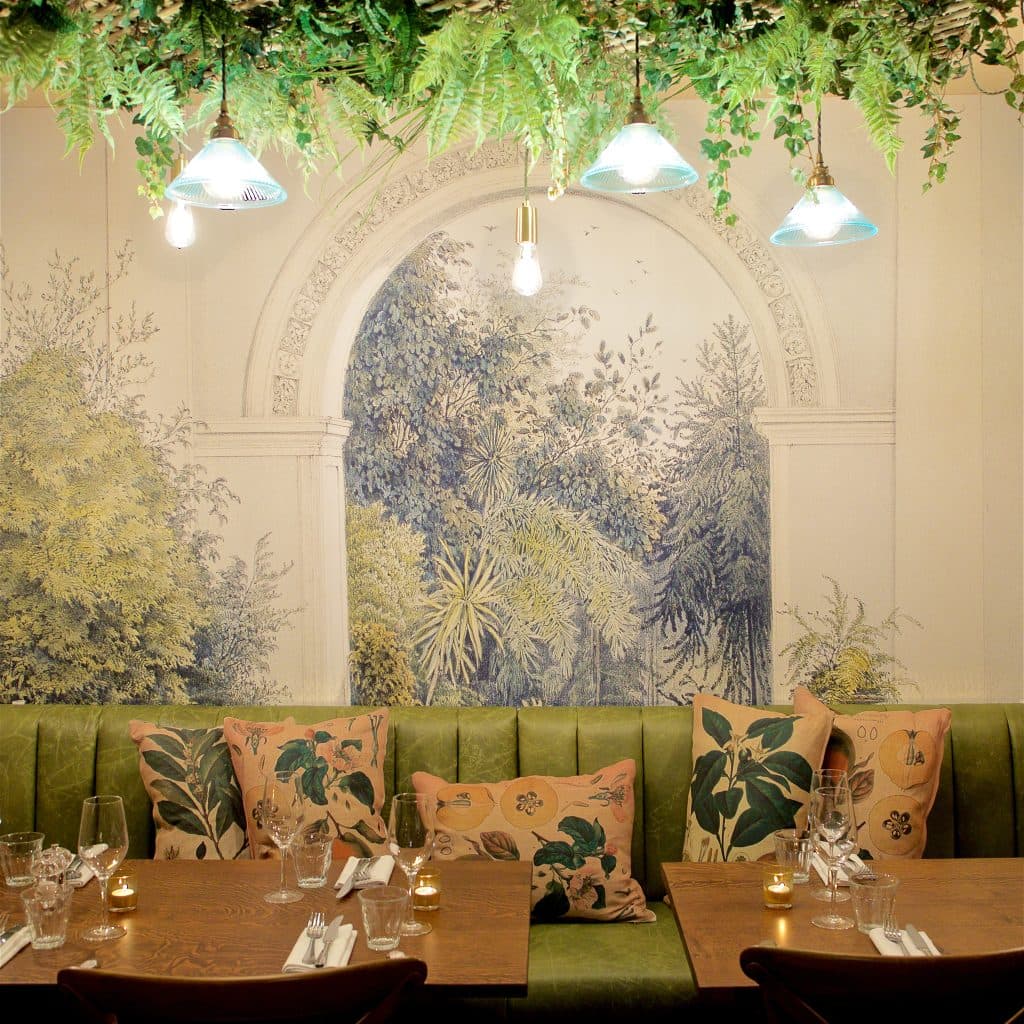 Introducing your new local – The Kings Arms.
As with all our pubs, particularly the country ones, we aim to be sympathetic to the buildings, history and surroundings. Not only does this mean all our pubs are quirky individuals, but it allows the community they are in to feel at home.
Your newly restored local – The King's Arms, is a perfect example. Parts of the building are 14th Century and everything needed a lot of TLC, but we decided to not make any structural changes as it flows so beautifully as it is.
We made a huge effort to bring the best of the old pub back to life, reinstating the three fireplaces, restoring original beams and floors and rehanging the front door so it could be open from the High Street for the first time in over two decades.
We then set about adding a layer of good old British country comfort and welcome. As is our signature we use a selection of Moon & Sons pure wool tartans for cushions, banquettes and chairs. Layering this on top of fabulous Farrow & Ball colours and specially sourced vintage and antique paintings and quirky pieces has helped bring life and fun to this already wonderful setting. We can't wait to hear what you think of the decor and furnishings, so be sure to pop in, pull up a chair and have a look for yourself.